House Removals Services
Get professional house movers from fully insured removal company.
House Removals London
House Removals London – Every London home removal is strictly individual.
This is the reason why at PT Removals Ltd we have an individual approach to all of our clients. If you choose to use our professional services, we will make sure to create the perfect conditions for the safe transport of all of your belongings, even the most fragile and breakable items from your home,. Our expertise ensures your move is a success no matter where you move to provide international removals.
We will provide you with the needed transport and loaders. We can also help you with packaging, mantling and dismantling of any furniture if needed. The transportation of your personal belongings, furniture and household appliances will be done quickly and easily if you trust the professional team of PT Removals Ltd. We will make sure to fill all of your requirements and make you feel as comfortable as possible. Our well equipped for removing services vehicles, our experienced staff and the individual approach we have to each of our clients will make your moving a joyful experience!
Using the services of a professional company for the moving of your home is your best option as it solves all of your problems! During the removal, the staff from PT Removals Ltd will pack all of your belongings depending on their function and type (kitchen appliances, mirrors, books, computer and household appliances) and will professionally assemble and disassemble your furniture excluding any risk of damage. If you would like to arrange your home removal all you have to do is call us on 020 8226 4979 or fill in a Get a Removal Quote form. You can also chat online with one of our operators . We will ensure we provide you with all the information you need and answer any questions you have as quickly as possible.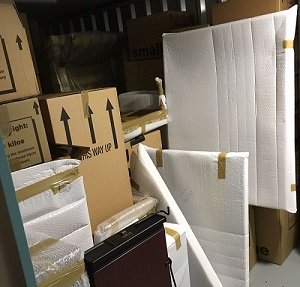 Mantling and Dismantling of Any Furniture
If you have to put together office equipment, furniture or any other kind of equipment – we are ready to help. The many years of experience, through which we had to face many logistic tasks related to providing mantling and dismantling services, help us feel confident that we can solve even the hardest of them. We have the needed technology and tools for these specific tasks and the knowledge and skills to complete them.